Yeah, you read that right. Been reading and blogging for what, 4 years now?
And now when my TBR pile is overflowing, the list of review copies is out of control, I have abandoned the sequels to some of my favourite series- Our Dark Duet by Victoria Schwab(Monsters of Verity #2) even though I loved This Savage Song by her.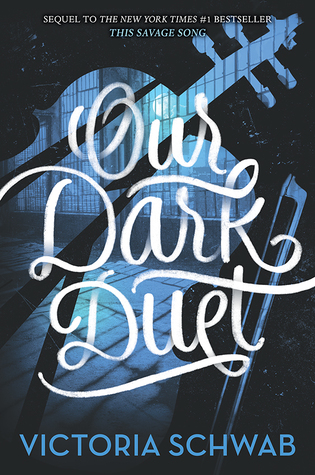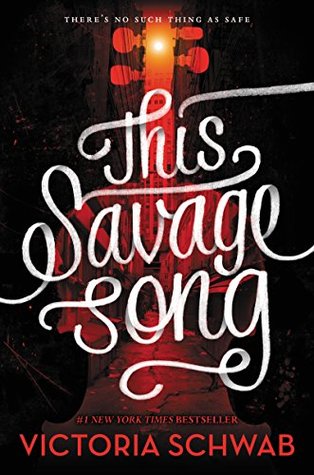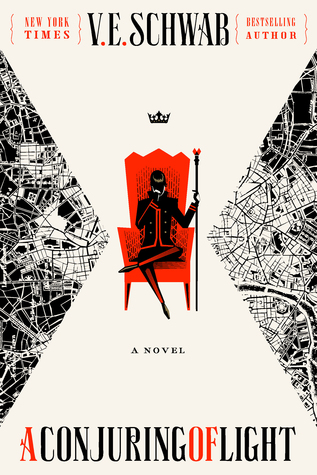 Everyone in the book community knows how we all raved about A Darker Shade of Magic and A Gathering of Shadows,
I even kept my calendar marked for A Conjuring of Light, and yet it has been more than a year since the book's release and I haven't even read one page of it.
From the beginning of this post, you might assume I am just not interested in Victoria Schwab anymore or gotten over Fantasy or just going through a reading slump but that is not true.
CoHo who has always been my helper through reading slumps, just released her new book 'All your perfects' and guess who hasn't even taken a look at it? Yours truly.
Remember one of my most anticipated books were going to be the DC Icons as written by our favorite YA authors?
Well Wonderwoman: Warbringer has been out for ages and I have been unable to read that either. And it is by Leigh Bardugo, I remember the times I would have killed to read anything written by her. But the problem is not just limited to these YA books.
Marie Lu came out with Warcross, Rebel of the Sands Book 2 came out and even Renne Ahdieh's  Smoke and the Sun did. But I just don't understand what my problem is.
It is not like I ain't reading AT ALL. Because that would be a reading slump, a total complete absence of books. And it is not even a partial slump because I read like 4 books this month, not counting the plays and comics and though the number is too small for a fast and avid reader like me, it is still something. Then why can't I read the books I usually enjoy reading?
I tried reading those high and mighty diverse literature and it took me two months to finish a 200-page long book called The Traitor's Niche. One might think the reason to be that it was quite boring, but I have finished heavy-ass classics faster than that. I tried poetry, Man Booker Award nominated books, Erotica (because it pulls me out of slump), sci-fi, old popular books which were incredible but in the end I still find myself reluctant to pick up a book these days.
Now that I am writing this post, I feel like it'll turn into a guilt trip where I look at all the books I should've read timely (which is exactly when they came out) and now I'm just glazing my eyes over them saying, 'Too late'. because now no matter what I do, I just cannot compel myself to read these books.
I abandoned the recent Rick Riordon series The Trials of Apollo just after the first book(The Hidden oracle), not because I didn't like it, I enjoyed it very much but because I couldn't read the second book right after it came out and then just lost that motivation. And here I don't even mention the Magnus Chase and Gods of Asgard series because the same thing happened,  I read the first book and then just didn't continue with the rest for no particular reason.
And I am not that sort of reader. I used to finish even the most terrible of series just because it felt wrong to abandon it and now I can't even finish the best of series?
Something is seriously wrong.
I took Cassandra Claire's work to the heart. I used to pride myself in saying I had read everything she had ever written, and the same went for John Green. But then Turtles All the Way down came out and I actually tried reading it but couldn't make it past the first couple of pages. And when Son of the Dawn came out, I didn't even try getting my hands on it. Same with Cast Long Shadows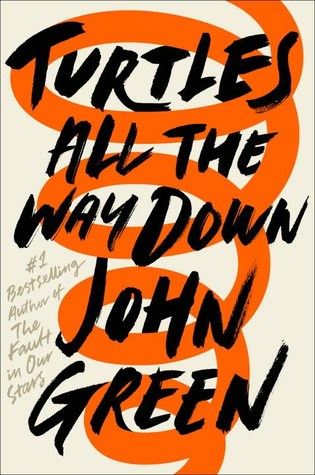 Instead, I have been reading comic books, short plays and even non-fiction occasionally to get myself out of these shackles I seem to have put on myself (and also to keep up with my Goodreads challenge.) I breeze through review copies only out of obligation. It has been so soooo long since I actually took out the time to read and thoroughly enjoy a book and it is driving me crazy.
Not that I mind reading strips and strips of Calvin and Hobbes, I am actually glad I am finally reading them but what about The Cruel Prince by Holly Black or War Storm by Victoria Aveyard or A reaper at the Gates by Sabaa Tahir?
There are many more of my anticipated reads coming out and I don't want to miss out on reading them too. The most afraid I am is of the Khaled Hosseini book Sea Prayers and Murakami's new book, both of which release around my birthday. They are my absolute favourite authors, I cannot not be able to read them because that would put me in the worst depressive zone.
I just wanted to ask you guys from the book blogging community, do you ever feel pressurised about reading a book just after it comes out, because of hype or your own enthusiasm for the book and if you skip that timeline of one or two months after the book has come out, you just lose the will to read it?
Or is it just me?
Also, if there are any books in my list that you have already read, then do leave a comment below telling me if I should skip them or get to them as soon as possible. Because I think I really need the push. 
Get in touch with me on Twitter| Facebook | Pinterest|Goodreads| Tumblr| Instagram|Youtube