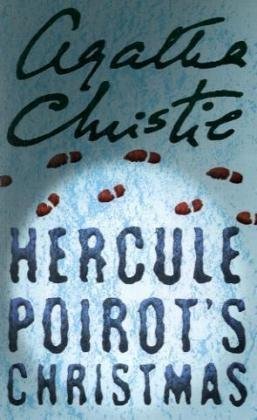 Paperback, 335 pages
Published September 1st 2001 by HarperCollins Publishers
My Ratings: 3/5 stars
Genre: Mystery, crime
About this book:
Motives for Murder: A fortune in uncut diamonds, hidden by an eccentric old man – A woman's love, too freely given – A business empire built on ruthlessness. Each of them may have been a motive for the brutal slaying of wealthy old Simeon Lee. Coupled with Lee's family, each member of which hated him and wished to see him dead, they present Hercule Poirot with a baffling challenge–one which the astute detective solves only through his uncanny ability to see "the little things." 
My Review:
A murder mystery by Agatha Christie. That is never a bad pick for when you are craving a good mystery novel. There is always a nice murder, interesting characters and an ending that twists your mind.
I enjoyed how this book was written, with each character given importance and how the mystery begins to develop in regard to the murder. There are many secrets that come out while the search for the killer goes on.
I just adore the writing style of Christie. She does not just write books that keep you curious but certain dialogues and passages leave a profound impact on you, telling you about human nature. I read this book while on a train journey and I would suggest that people pick it up. It might not be the best works of Agatha Christie that I have read ( though I must admit, I haven't read too many) but it was still full of suspense and intrigue.
Join me on Twitter| Facebook | Pinterest| Goodreads| Tumblr| Instagram