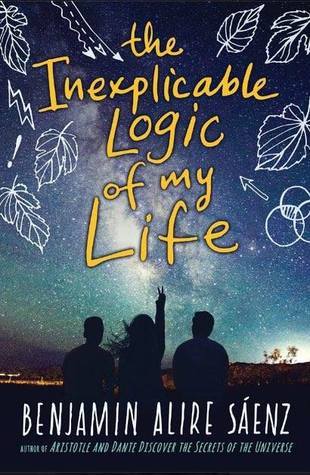 Genre: Young Adult, Contemporary
452 pages
Published March 7th 2017 by Clarion Books
Rating: 5/5 stars
---
About this Book
The first day of senior year:
Everything is about to change. Until this moment, Sal has always been certain of his place with his adoptive gay father and their loving Mexican-American family. But now his own history unexpectedly haunts him, and life-altering events force him and his best friend, Samantha, to confront issues of faith, loss, and grief.
Suddenly Sal is throwing punches, questioning everything, and discovering that he no longer knows who he really is—but if Sal's not who he thought he was, who is he?
My Review:
Words exist only in theory. And then one ordinary day you run into a word that only exists in theory and meet it face to face. And then that word becomes someone you know.
That word becomes someone you hate. And you take that word with you wherever you go. And you can't pretend it isn't there.
Such an incredible book. After Aristotle and Dante discover the secrets of the universe, which was one of my favourite books in the past year, when I found out about this book, I just HAD to read it. From the beginning, I found such lovely writing. The author makes the words flow like clouds in the sky. The characters are such that will force you to love them because there'll be nothing else that you can do.
Salvador- It felt so good to read this book from his point of view. He turned a book which could have been very emotionally traumatic for me into a safe haven. Even though he was still figuring out his own place in the world, he had so much love and care for others.
Sam- The cheery, bubbly girl who was kinda sweet kinda kickass. Again, she had enough troubles of her own but she did NOT let that affect her personality.
Sam was all or nothing. You don't love me? Get lost.
Fico, Mima, Sally's Dad. How, how can there be so much sweetness and gentleness in one book? thought my heart would explode. And the way they always stuck together, helping each other, sometimes involuntarily. Couldn't have asked for a better story.
Join me on Twitter| Facebook | Pinterest| Goodreads| Tumblr| Instagram