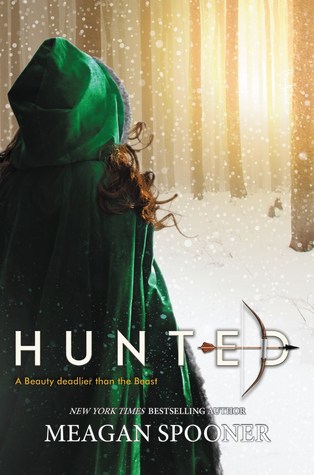 Ratings: 4/5 stars
Genre: Fantasy, Fairy Tale Retelling (Beauty and Beast)
352 pages, Published March 14th 2017 by HarperTeen
---
ABOUT THIS BOOK:
Beauty knows the Beast's forest in her bones—and in her blood. Though she grew up with the city's highest aristocrats, far from her father's old lodge, she knows that the forest holds secrets and that her father is the only hunter who's ever come close to discovering them.
So when her father loses his fortune and moves Yeva and her sisters back to the outskirts of town, Yeva is secretly relieved. Out in the wilderness, there's no pressure to make idle chatter with vapid baronessas…or to submit to marrying a wealthy gentleman. But Yeva's father's misfortune may have cost him his mind, and when he goes missing in the woods, Yeva sets her sights on one prey: the creature he'd been obsessively tracking just before his disappearance.
Deaf to her sisters' protests, Yeva hunts this strange Beast back into his own territory—a cursed valley, a ruined castle, and a world of creatures that Yeva's only heard about in fairy tales. A world that can bring her ruin or salvation. Who will survive: the Beauty, or the Beast?
REVIEW:
Beauty and the Beast is undoubtedly my favourite fairy tales of them all and that is why i am always on the lookout for good retellings of it. By now I have read Cruel Beauty & A Court of Thorns and Roses which were both very well written and memorable books and now I am adding Hunted to the list.
What makes Hunted so interesting to me is Yeva's character. As beauty, she is not only a pretty face but a skilled hunter who desires more. Her desire for happiness and freedom is what drives her. She loves her family especially her father and when an unfortunate event ends up making them peniless, she cares for her family. Then one day she leaves the safety of her home and a man who promises to marry her and take care of their debts, to go to the woods and look for her father. Now this is what I call a devoted daughter and a badass female protagonist.
From there on the story is about her skills, how she survives, her hatred for the beast who she believes killed her father.
I just loved the little snippets of the beast's pov because it added a lyrical quality to the book wich raised my entertainment level to new heights.

Because while hatred is a fire only man feels, he does not hate the beast that comes in the night. Mankind fears it, fights it, drives it off, but he does not hate it. No one hates the bear, the wolf. They don't hate the wind or the snow. They don't hate death. they hate each other.

Now here another element comes into the story and that is the beast struggling with the man and wolf inside him. I liked the twist author puts into the original beauty and the beast theme with the stories Yeva tells. And it becomes an important theme of the book. it is about how we humans are always looking for happiness and our desires just keep growing. So when do we know that we have finally achieved it?
Overall, it is a strong story that is beautifully written. I even liked how Yeva's sisters and Solmir play and important role in the story and they aren't turned negative. I highly recommend this book to all readers who like retellings. Also, it is a fast-paced book. it took me two and half hours to finish it. A real page-turner.
Join me on Twitter| Facebook | Pinterest| Goodreads| Tumblr| Instagram