The book is provided by Arudhaa Club in exchange for a genuine review.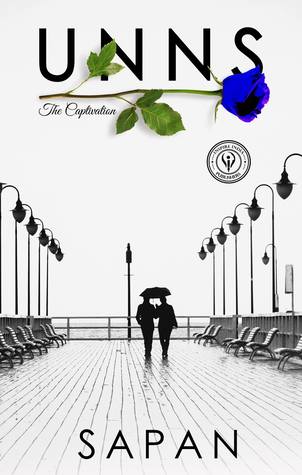 Genre: Romance
Ratings- 1.5 stars
About this book:
"Of course you know about the seven stages of love, but have you ever lived them?"
Atharva Rathod and Meher Qasim.
Lovebirds since adolescence. Bonded by love, separated by circumstances. They part ways only to meet again. But this time, he is on a secret mission…
Are they in control of their own destiny, or its their destiny which is making them dance to its tunes? Only time would answer, as Atharva and Meher unwillingly and unknowingly transcend the seven stages of love.
A quintessential tale of love and romance marked beautifully by its own rustic old school charm.
---
Review:
With the plot based on the love story of a spy, UNNS is a good effort. The main characters Atharva and Meher were childhood lovers who were reunited at Germany when the former had to tend to a spy mission. The old love in Atharva resurfaced after seeing her and she showed signs of inclination as well. But things did not end up well for the duo and Atharva was sentenced for imprisonment and the book narrates this story and the events that followed. The book has a number of grammatical errors and even the format of storytelling needs a lot of work . The book named infatuation speaks of love as a man aged 25 years or more would be foolish enough to go after a girl he had infatuated on 15 years (the 15 years of waiting prove that he was in love as it's a fact that one cannot be infatuated for more than 4 months). There were certain loopholes as well which explain Atharva's carelessness to great extents even after been a trained RAW officer so according to me that's where the story needs improvement. I loved the character Meher, she tends to look mysterious to the eyes of the reader because of the minimum explanation about the person yet a lot of things regarding her actions. As a reader, I expect some good amount of description from a book so that the words feel more than just words.
Join me on Twitter| Facebook | Pinterest| Goodreads| Tumblr| Instagram