This wonderful meme formerly hosted by MizB, is now hosted by Sam over at Taking on a World of Words.
The questions are:
What are you currently reading?
What did you recently finish reading?
What do you think you'll read next?
Currently Reading :
Banished from their homeland, two disgraced brothers, a fanatical priest and an escaped slave who venture into the foreboding Kalparcimex, an uncharted jungle teeming with an incredible variety of wondrous and murderous insects. When the legendary ranger Xan refuses to help the adventurers on their quest for redemption, they enter into an ill-advised pact with Ink, a cursed sorceress who stains everything she touches. Caught in the conflict between the two powerful figures, the four banished heroes must confront their darkest desires to escape the Kalparcimex!
Recently Finished: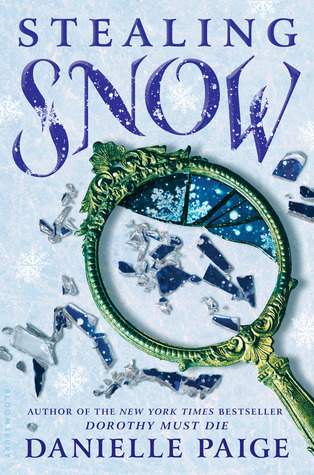 All The Light  we cannot see by Anthony Doer (Review)
Stealing Snow (Stealing Snow #1) by Danielle Paige (Review)
Love Muffin and Chai Latte by Anya Wylde (Review)
This week turned about to be good enough for my reading. But I still wasn't able to pick up A Torch Against the Night (An Ember in the Ashes #2) by Sabaa Tahir which will be what I read next.
Join me on Twitter| Facebook | Pinterest| Goodreads| Tumblr