This week's topic by TheBrokeAndBookish is: Top Ten Books With X Setting (top ten books set near the beach, top ten book set in boarding school, top ten books set in England, etc) and I picked the top Creepy books because the other topics were already done and I wanted to do something unique.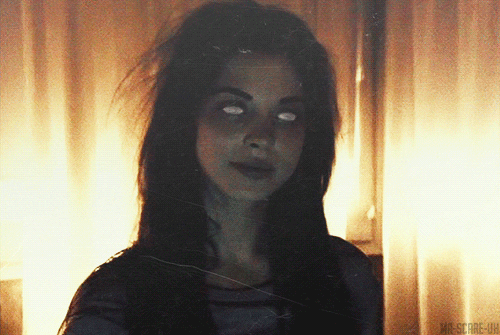 It's a horror story with ghosts and creepy little girl. If this doesn't give you the creeps, I don't know what will.
If you have read this book, you know what I'm talking about. The parallel world with the weird parents, sewing buttons in place of the eyes.
This book gives is strange and cringe-worthy at times. But it sure gave me the creeps.
This is a book you'll never forget. Those kids are savages.
Sick! Twisted! Creepy and messed up characters.

This book made me sick to the stomach. Depressing and fucked up is what it is.
Stalkers are creepy and in this book, you're never sure about anything. Gave me the chills.
The most fascinating Zombie-Apocalypse book.
Have you seen those pictures? They'll give you nightmares!
It's creepy from the very start. Here's the blurb, just to give you an idea :
Tana lives in a world where walled cities called Coldtowns exist. In them, quarantined monsters and humans mingle in a decadently bloody mix of predator and prey. The only problem is, once you pass through Coldtown's gates, you can never leave.
One morning, after a perfectly ordinary party, Tana wakes up surrounded by corpses. The only other survivors of this massacre are her exasperatingly endearing ex-boyfriend, infected and on the edge, and a mysterious boy burdened with a terrible secret.