I was tagged by the lovely Deanna@anovelglimpse for The Diverse Book Tag. It was created by Nazahet @ Read Diverse Books.
A BOOK STARRING A LESBIAN CHARACTER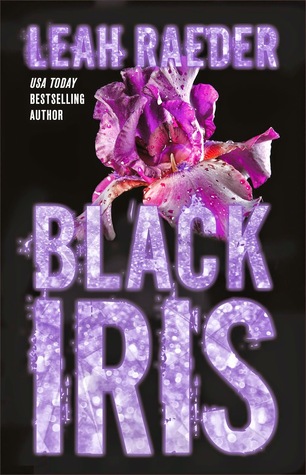 I will use every chance I can get to promote this amazing book that I love. It's a very dark book bordering on insane with characters that'll make you doubt everything and writing beautiful enough to creep its way into your soul. Leah Raeder writes the best LGBT books! 
Book Blurb:
If Laney could erase that whole year, she would. College is her chance to start with a clean slate.
She's not looking for new friends, but they find her: charming, handsome Armin, the only guy patient enough to work through her thorny defenses—and fiery, filterless Blythe, the bad girl and partner in crime who has thorns of her own.
But Laney knows nothing good ever lasts. When a ghost from her past resurfaces—the bully who broke her down completely—she decides it's time to live up to her own legend. And Armin and Blythe are going to help.
Which was the plan all along.
Because the rumors are true. Every single one. And Laney is going to show them just how true. She's going to show them all.
A BOOK WITH A MUSLIM PROTAGONIST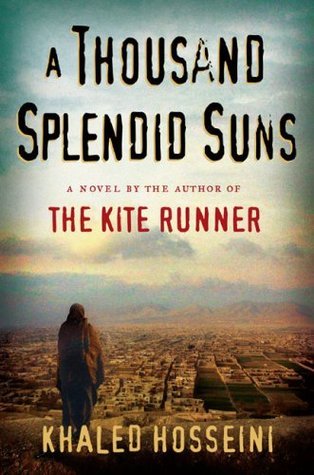 I keep telling myself that I need to read more books by Khaleid. I even own copies of "The Kite Runner" and "And the Mountains Echoed" Now I just need to read them. Most of you should already know that this is the book that made me a reader and also the first book I ever cried while reading. But what you don't know is that I don't own a copy of this book. I read it after borrowing it from a friend. 
Book Blurb :
Born a generation apart and with very different ideas about love and family, Mariam and Laila are two women brought jarringly together by war, by loss and by fate. As they endure the ever escalating dangers around them—in their home as well as in the streets of Kabul—they come to form a bond that makes them both sisters and mother-daughter to each other, and that will ultimately alter the course not just of their own lives but of the next generation.
A BOOK SET IN LATIN AMERICA
I haven't read this book but it's on my TBR. And I believe it is set in Brazil.
Book Blurb:
Eleven Minutes is the story of Maria, a young girl from a Brazilian village, whose first innocent brushes with love leave her heartbroken. At a tender age, she becomes convinced that she will never find true love, instead believing that "love is a terrible thing that will make you suffer. . . ." A chance meeting in Rio takes her to Geneva, where she dreams of finding fame and fortune.

Maria's despairing view of love is put to the test when she meets a handsome young painter. In this odyssey of self-discovery, Maria has to choose between pursuing a path of darkness—sexual pleasure for its own sake—or risking everything to find her own "inner light" and the possibility of sacred sex, sex in the context of love.
A BOOK ABOUT A PERSON WITH A DISABILITY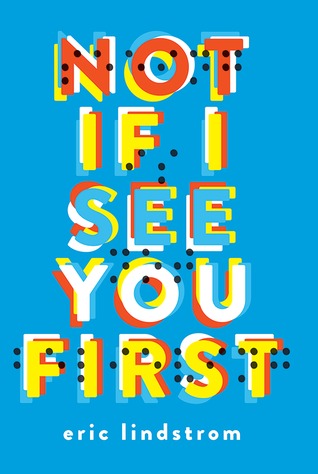 A blind protagonist who takes shit from no one.
This is the kind of book I like to read.
Short book Blurb:
Don't deceive me. Ever. Especially using my blindness. Especially in public.
Don't help me unless I ask. Otherwise you're just getting in my way or bothering me.
Don't be weird. Seriously, other than having my eyes closed all the time, I'm just like you only smarter.
A SCIENCE-FICTION OR FANTASY BOOK WITH A POC PROTAGONIST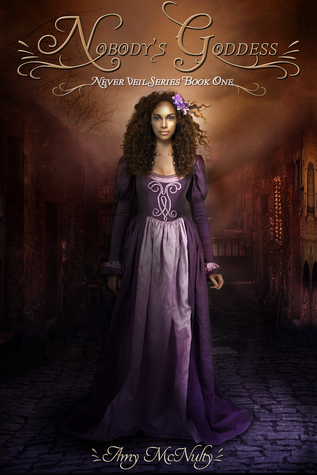 This is the first book that came to mind because of the cover. It's a YA Fantasy and I really need the third book.
Book Blurb:
In a village of masked men, each man is compelled to love only one woman and to follow the commands of his "goddess" without question. A woman may reject the only man who will love her if she pleases, but she will be alone forever. A man must stay masked until his goddess returns his love—and if she can't or won't, he remains masked forever.
Seventeen-year-old Noll's childhood friends have paired off and her closest companion, Jurij, found his goddess in Noll's own sister. Desperate to find a way to break this ancient spell, Noll instead discovers why no man has ever chosen her. She is in fact the goddess of the mysterious lord of the village, a man who refuses to let Noll have her right as a woman to spurn him. Thus begins a dangerous game between the choice of woman versus the magic of man. The stakes are no less than freedom and happiness, life and death—and neither Noll nor the veiled lord is willing to lose.
A BOOK WRITTEN BY AN INDIGENOUS OR NATIVE AUTHOR
I don't read books by many Indian authors but this one I really enjoyed reading.
Book Blurb:
1900 BC. In what modern Indians mistakenly call the Indus Valley Civilisation. The inhabitants of that period called it the land of Meluha a near perfect empire created many centuries earlier by Lord Ram, one of the greatest monarchs that ever lived. This once proud empire and its Suryavanshi rulers face severe perils as its primary river, the revered Saraswati, is slowly drying to extinction. They also face devastating terrorist attacks from the east, the land of the Chandravanshis. To make matters worse, the Chandravanshis appear to have allied with the Nagas, an ostracised and sinister race of deformed humans with astonishing martial skills! The only hope for the Suryavanshis is an ancient legend: When evil reaches epic proportions, when all seems lost, when it appears that your enemies have triumphed, a hero will emerge. Is the rough-hewn Tibetan immigrant Shiva, really that hero? And does he want to be that hero at all? Drawn suddenly to his destiny, by duty as well as by love, will Shiva lead the Suryavanshi vengeance and destroy evil?
A BOOK SET IN SOUTH ASIA
 I have already wrote a full review of this (Review) Another book set in India.
Book Blurb :
The world seemed not enough for free spirited Renuka, when she married the highly educated Shashank hailing from the mightiest Zamindars of Bengal. However, soon her life turned upside down when a neighbor revealed her of their sinister past.
It's a mysterious supernatural curse cast on their family almost a century back. Generation by generation, Damini's enraged curse had passed on, declining their family clan from hundreds to a handful few. Who would be Damini's next victim? And why innocent lives are at a stake for a crime committed by an ancestor a hundred years back? Renuka would not settle until she finds an answer and in her quest she struggles to eradicate all the evils that come in her way. Would she ever win a battle against an unseen enemy? Would the wrong done to Damini be ever avenged? Set against the nostalgic era of 1940s, the story narrates the arduous journey of Renuka Pal, the protagonist, from a rash teen age freedom fighter to the seasoned writer of the 21st century India. In this thrilling saga of death, betrayal and power plays the narrative would cover a large chunk of twentieth century history. The passing of time, historical events and the changing country is so well-woven to the story that one would hardly differentiate between fact and fiction."
A BOOK WITH A BIRACIAL PROTAGONIST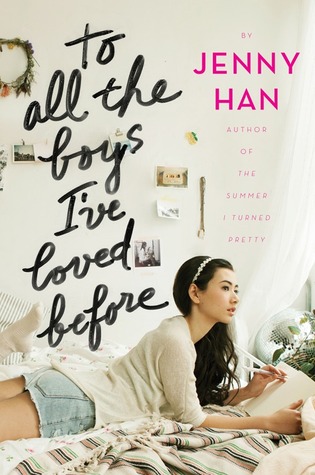 I think the main character is biracial. I could be wrong though.
Book Blurb:
To All the Boys I've Loved Before is the story of Lara Jean, who has never openly admitted her crushes, but instead wrote each boy a letter about how she felt, sealed it, and hid it in a box under her bed. But one day Lara Jean discovers that somehow her secret box of letters has been mailed, causing all her crushes from her past to confront her about the letters: her first kiss, the boy from summer camp, even her sister's ex-boyfriend, Josh. As she learns to deal with her past loves face to face, Lara Jean discovers that something good may come out of these letters after all.
A BOOK STARRING A TRANSGENDER CHARACTER OR TRANSGENDER ISSUES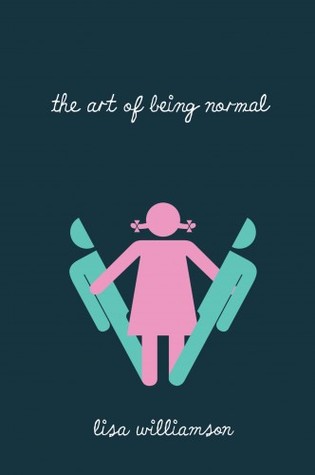 I wanted to pick another Leah Raeder book but NO SPOILERS on my blog, so  this book it is. This may be the only book I've read with a Transgender protagonist. I need to read more, I guess.
Book Blurb:
Two boys. Two secrets.
David Piper has always been an outsider. His parents think he's gay. The school bully thinks he's a freak. Only his two best friends know the real truth – David wants to be a girl.
On the first day at his new school Leo Denton has one goal – to be invisible. Attracting the attention of the most beautiful girl in year eleven is definitely not part of that plan.
When Leo stands up for David in a fight, an unlikely friendship forms. But things are about to get messy. Because at Eden Park School secrets have a funny habit of not staying secret for long…