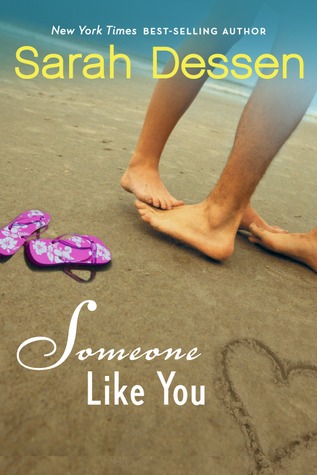 Goodreads : Link
Published May 11th 2004 by Penguin
Buy this Book : Amazon.com ($6.36) Amazon.in (Rs. 468)
My Ratings : 2 stars
About this book :
Halley has always followed in the wake of her best friend, Scarlett. But when Scarlett learns that her boyfriend has been killed in a motorcycle accident, and that she's carrying his baby, she was devastated. For the first time ever, Scarlett really needs Halley. Their friendship may bend under the weight, but it'll never break–because a true friendship is a promise you keep forever.
My Review:
Another Sarah Dessen Book read and I'm still not getting why people love her writing so much. I read a lot of contemporary books and I think the main thing I enjoy about them isn't the story but the characters and the writing.
Contemporary authors like Jandy Nelson and John Green write so amazingly that you fall in love with the book.
I felt no such emotions while reading this book. But then again, maybe it's just me. I couldn't connect with the characters. Halley was likeable and I could understand her but I didn't really care about her. If she had died in the book, I wouldn't have cared and that's saying a lot since she is the main character.
Ugh.. Even the writing style was too plain and the book didn't make me feel anything. No emotional connect at all. I liked all the characters but wasn't curious about what's going to happen to them.
There wasn't much humor or quirkiness either. This book is about friendship and yeah I liked how close Halley and Scarlett were, but other than that there isn't any part of this book that won me over.
Not Macon nor the baby. It seemed like the author was only focused on the surface of things and not the emotions (which is the most important thing in a contemporary book)
Halley's mother is a psychiatrist so she goes by the book how to be a good mother. Atleast that's what it looked like to me. She didn't try to understand her daughter or be a part of her life. She just tried to control it.
Even Cosplay Steve couldn't make me smile in this book. Nope not even a little smile. My face stayed blank as I read this book. The only part I liked was the ending.
I'm not saying that this was a bad book. I just feel that it wasn't something I enjoyed. And it doesn't fit the criteria of a good contemporary book for me. I felt nothing.
Maybe I'll just keep reading Sarah Dessen books till I find the one that I like.