I couldn't pull an all nighter and slept like a baby. Only now have I finished this book and now only 1 hour is left so I have to jump on to another one. This readathon is my first but will not be the last because I'm having so much fun.
All the posts, this past day have been short but I DON'T HAVE TIME! i WANT TO READ.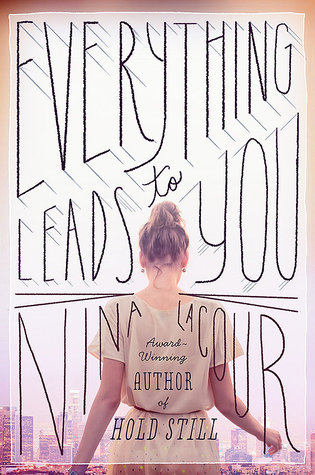 Published May 15th 2014 by Dutton Books for Young Readers
Goodreads: Link
My rating: 4 stars
Genre: LGBT, YA contemporary
Summary:
A wunderkind young set designer, Emi has already started to find her way in the competitive Hollywood film world.
 
Emi is a film buff and a true romantic, but her real-life relationships are a mess. She has desperately gone back to the same girl too many times to mention. But then a mysterious letter from a silver screen legend leads Emi to Ava. Ava is unlike anyone Emi has ever met. She has a tumultuous, not-so-glamorous past, and lives an unconventional life. She's enigmatic…. She's beautiful. And she is about to expand Emi's understanding of family, acceptance, and true romance.
My Review:
Seems like I have been reading a lot of contemporary now. But what can I do when these books are just so beautiful and realistic. And they make me feel giddy and happy. This was a captivating book with a wonderful writing style. The story was interesting, the characters were lovely and they made me feel so much.
Sorry for such a short review but it is a good book and should be read and loved. 🙂