As the 4th hour starts, I have already finished 2 books! Yipeeeee! #Read-A-Thon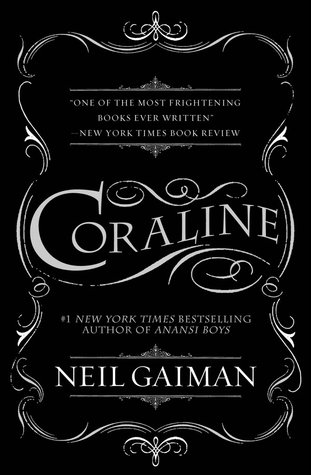 Goodreads: Link
Published August 29th 2006 by William Morrow
My Ratings : 4 stars
Summary: 
Coraline's often wondered what's behind the locked door in the drawing room. It reveals only a brick wall when she finally opens it, but when she tries again later, a passageway mysteriously appears. Coraline is surprised to find a flat decorated exactly like her own, but strangely different. And when she finds her "other" parents in this alternate world, they are much more interesting despite their creepy black button eyes. When they make it clear, however, that they want to make her theirs forever, Coralinebegins a nightmarish game to rescue her real parents and three children imprisoned in a mirror. With only a bored-through stone and an aloof cat to help, Coraline confronts this harrowing task of escaping these monstrous creatures.
My review:
I loved this book. Coraline is a character I could totally relate to. She gets bored and does all kinds of stuff. She is an explorer and so brave.
The story did get creepy at times and those pictures and descriptions… arghhhh! But I really liked it.