This meme is hosted by Sam over at Taking on a World of Words. A similar meme, This Week in Books is hosted by Lipsyy Lost and Found.
The questions are:
What are you currently reading?
What did you recently finish reading?
What do you think you'll read next?
---
1. What I'm reading at the moment
My Life Next door by Huntley Fitzpatrick.(Click on the title to add to goodreads.)
Summary:
"One thing my mother never knew, and would disapprove of most of all, was that I watched the Garretts. All the time."
The Garretts are everything the Reeds are not. Loud, messy, affectionate. And every day from her rooftop perch, Samantha Reed wishes she was one of them . . . until one summer evening, Jase Garrett climbs up next to her and changes everything.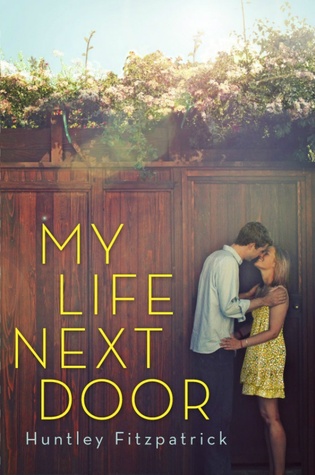 I'm just 10 pages in right now and it already feels like it's going to be a helluva book.
---
2. The last books I read
Some Girls Are by Courtney Summers (Click to add on goodreads.)
Summary:
Climbing to the top of the social ladder is hard—falling from it is even harder.  Regina Afton used to be a member of the Fearsome Fivesome, an all-girl clique both feared and revered by the students at Hallowell High… until vicious rumors about her and her best friend's boyfriend start going around.  Now Regina's been "frozen out" and her ex-best friends are out for revenge.  If Regina was guilty, it would be one thing, but the rumors are far from the terrifying truth and the bullying is getting more intense by the day.  She takes solace in the company of Michael Hayden, a misfit with a tragic past who she herself used to bully.  Friendship doesn't come easily for these onetime enemies, and as Regina works hard to make amends for her past, she realizes Michael could be more than just a friend… if threats from the Fearsome Foursome don't break them both first.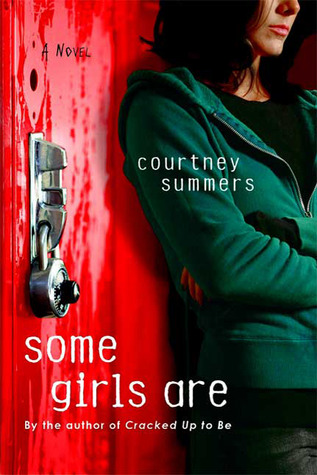 I think this book was totally depressing, horrifying and there is something terribly wrong with the characters. Honestly when I started reading this and felt the things Regina went through and all those gruesome details of ruined lives I just wanted to close the book and never open it again. But instead I broke my own rule and looked at the ending. Somehow, it gave me the strength to continue reading this book and I gave it 4 stars. But still the story of this book haunts me. The emotional abuse is just too much for me to handle. I wonder why I even read such depressing books.
This Song will save your life by Leila Sales (Click to add on goodreads.)
Summary:
Making friends has never been Elise Dembowski's strong suit. All throughout her life, she's been the butt of every joke and the outsider in every conversation. When a final attempt at popularity fails, Elise nearly gives up. Then she stumbles upon a warehouse party where she meets Vicky, a girl in a band who accepts her; Char, a cute, yet mysterious disc jockey; Pippa, a carefree spirit from England; and most importantly, a love for DJing.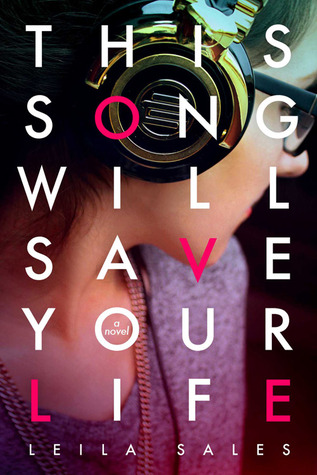 Perfect 5 stars for this one. I read this book right after "Some girls Are" and I didn't even read the summary. I just dived into it. A few pages in and I'm sitting here like "This is going to be the same depressing shit story and I'll cry myself to sleep tonight". And then we get to the middle of the book and I'm so excited and happy because DJ's
And I ended this book with a smile on my face feeling really happy that I read this. People should write more books like this.! perfect 5 stars.
Hero by Rhonda Byrne (Click to add on goodreads.)
Summary:
Twelve successful people today took seemingly impossible journeys to success. Each of us was born with everything we need to live our greatest dream, fulfill our missions and change the world. You too can be a hero.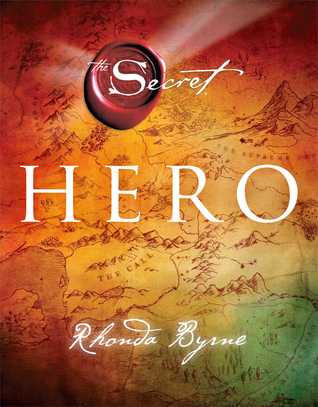 3 stars for this one because it was inspiring and touching but also boring and repetitive. Not captivating at all. You just have to get through it.
---
3. What I'll read next
Nowhere but here by Katie McGarry (Click to add on goodreads.)
Summary :
Seventeen-year-old Emily likes her life the way it is: doting parents, good friends, good school in a safe neighborhood. Sure, she's curious about her biological father—the one who chose life in a motorcycle club, the Reign of Terror, over being a parent—but that doesn't mean she wants to be a part of his world. But when a reluctant visit turns to an extended summer vacation among relatives she never knew she had, one thing becomes clear: nothing is what it seems. Not the club, not her secret-keeping father and not Oz, a guy with suck-me-in blue eyes who can help her understand them both.
Oz wants one thing: to join the Reign of Terror. They're the good guys. They protect people. They're…family. And while Emily—the gorgeous and sheltered daughter of the club's most respected member—is in town, he's gonna prove it to her. So when her father asks him to keep her safe from a rival club with a score to settle, Oz knows it's his shot at his dream. What he doesn't count on is that Emily just might turn that dream upside down.
No one wants them to be together. But sometimes the right person is the one you least expect, and the road you fear the most is the one that leads you home.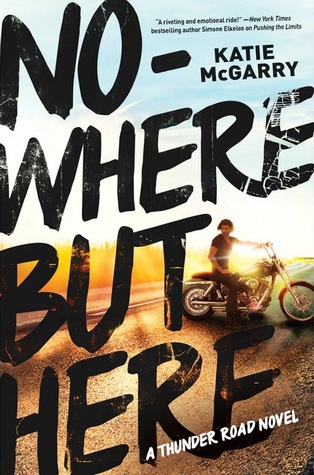 I feel like this should be my next read but I'm not really sure yet. Any suggestion on what I should read?
Leave book titles in  comments below. Have a good day.