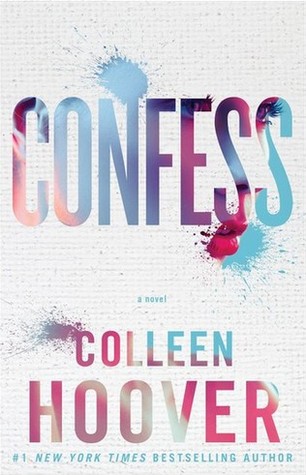 Goodreads: Link
Publishing company: Atria Books
Publishing date: March 10, 2015
Perfect. This book was perfect.

"Are you here to save me?"
Confess, there are a lot of things we don't say for the fear that they would make us look bad. There are pretenses in everyone's life but what if one day we just confess.
This was a beautiful novel. The writing was heart-touching. The characters were wonderful. The story was so brilliantly woven that I fell in love with it.
I'm not going to tell you about the story. For that you can read the goodreads page, see the summary and decide if you want to read it. Because writing about what this book is about would kill the mood for what I'm really trying to say and that is how this book made me feel. And isn't that what a great book is? what it makes you feel?
I'll tell you exactly what I felt throughout this book.
Beautiful in the start. It felt like  poetry.
And then excited, at the edge of my seat waiting for what I wanted to happen. Seeing if it would actually happen.
Shocked because some things just didn't add up until of course towards the end when they did.
Upset for the sad parts and sometimes a tear or two fell.
Erotic.. Yeah there's a bit of that too but it's sensuous not gross.
Heart-wrenching. Like a punch in the gut.
Frustrated because everything was messed up.
And then wonderful because everything was alright.
I connected to it and that connection never broke, not for a second. I started reading and kept reading and then stopped for a moment, hugged this book to my chest, took a deep breath and started reading again. Hours spent and this book never left my hands.
It was an amazing feeling, one that I haven't felt in a while.
The words flowed. The artwork was captivating. The story so intriguing. And the confessions…… Deep.
If I could give this a thousand stars I would. But for now 5 stars it is. The more books I discover by Collen Hoover the more in love I fall with reading again.
Let me just share a piece of  artwork from the book.